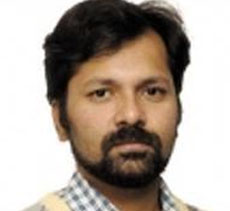 Mr. Shiv Kumar
Shivku(R. Shiv Kumar) earned his engineering degree from IIT-Madras and his MBA from IIM, Calcutta. After a brief stint with HTA, India's largest advertising agency, Shivku returned to his passion for teaching and soon took charge of all academic activities of Career Launcher. Highly popular among students for his enthusiasm and tutoring approach, Shivku is widely regarded as brain behind the "CL way" of cracking exams. Thousands of students owe their success in part to Shivku's personal touch.
Career Launcher is Asia's leading education service provider with presence in over 130 locations across India, Middle East and the United States. CL provides test-prep education to enable school and college students gain admission to professional courses. It is also actively involved in the field of mainstream education, mainly through its growing network of play schools and Secondary schools.
With its focus on the student's needs, its foundation firmly set on its Core values, and technology as a key driver, CL strives to enable people to realize their potential and make their dreams come true.